Conestogo Agri Systems Inc
Barn Equipment
Free Stalls
Tie Stalls
Pens and Mini-Pens
Feed-Through Fronts
Gates
Accessories
Free Stalls Cleaner Systems
Free Stall Cleaner with Cable
Free Stall Cleaner with Chain
Hydraulic

Underground Manure Pumps
Magnum
Futuro
Electromix System
Power Unit
Evacuation Line
Electric Pumps
3″ Hog Manure
3″ High Pressure
4″ Hog Manure
4″ Dairy Liquid

Vertical Pumps
Agi-Pompe Vertical
Super Pump
Loading Pip
Articulated Pumps
Agi-Pompe
Super Pump
Loading Pipe
Lagoon Pumps
Agi-Pompe Lagoon
Super Pump Lagoon
Loading Pipe Lagoon

Agitators

Liquid Manure Spreaders
EL48 Directional
EL66
Truck Mount
EL54
EL84

Tool Bars
38-Foot
with Flex Drop Hoses
with Disc Cultivators
with Sweep Injectors
Manure Distributor
with Deflectors
with S-Tine Cultivators
with Discs Incorporators
Folding Ends Options
with Hydraulic Discs

Manure Separators
Overview of the Systems
2 Roller Press 72″ Long
Liquid Level Regulator
Plumbin Schematic and Dimensions
5 Roller Press 72″ Long
Liquid Manure Dewaterer
Plumbing Schematic and Dimensions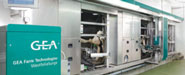 Milking Equipment
High-quality milk production requires an integrated milking system – for dairies of all sizes and management styles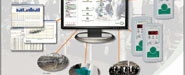 Herd and Parlor Management
Monitor, evaluate, and control parlor systems as you manage your whole herd with integrated software solutions.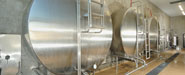 Milk Cooling Equipment
Proper refrigeration is key to maintaining high milk quality. Be sure your cooling system evolves with your operation.
Barn Equipment
Free Stalls
Tie Stalls
Pens and Mini-Pens
Feed-Through Fronts
Gates
Accessories
Free Stalls Cleaner Systems
Free Stall Cleaner with Cable
Free Stall Cleaner with Chain
Hydraulic

Underground Manure Pumps
Magnum
Futuro
Electromix System
Power Unit
Evacuation Line
Electric Pumps
3″ Hog Manure
3″ High Pressure
4″ Hog Manure
4″ Dairy Liquid

Vertical Pumps
Agi-Pompe Vertical
Super Pump
Loading Pip
Articulated Pumps
Agi-Pompe
Super Pump
Loading Pipe
Lagoon Pumps
Agi-Pompe Lagoon
Super Pump Lagoon
Loading Pipe Lagoon

Agitators

Liquid Manure Spreaders
EL48 Directional
EL66
Truck Mount
EL54
EL84

Tool Bars
38-Foot
with Flex Drop Hoses
with Disc Cultivators
with Sweep Injectors
Manure Distributor
with Deflectors
with S-Tine Cultivators
with Discs Incorporators
Folding Ends Options
with Hydraulic Discs

Manure Separators
Overview of the Systems
2 Roller Press 72″ Long
Liquid Level Regulator
Plumbin Schematic and Dimensions
5 Roller Press 72″ Long
Liquid Manure Dewaterer
Plumbing Schematic and Dimensions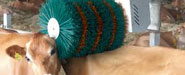 Animal Hygiene
We have a broad, yet focused animal hygiene product line that seeks to keep your cows healthy and efficient producers in the milking herd for as long as possible.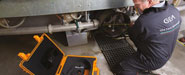 Facility Hygiene
Superior service and a comprehensive offering of facility hygiene products is available to fine-tune your dairy operation for maximum efficiency.
Barn Equipment
Free Stalls
Tie Stalls
Pens and Mini-Pens
Feed-Through Fronts
Gates
Accessories
Free Stalls Cleaner Systems
Free Stall Cleaner with Cable
Free Stall Cleaner with Chain
Hydraulic

Underground Manure Pumps
Magnum
Futuro
Electromix System
Power Unit
Evacuation Line
Electric Pumps
3″ Hog Manure
3″ High Pressure
4″ Hog Manure
4″ Dairy Liquid

Vertical Pumps
Agi-Pompe Vertical
Super Pump
Loading Pip
Articulated Pumps
Agi-Pompe
Super Pump
Loading Pipe
Lagoon Pumps
Agi-Pompe Lagoon
Super Pump Lagoon
Loading Pipe Lagoon

Agitators

Liquid Manure Spreaders
EL48 Directional
EL66
Truck Mount
EL54
EL84

Tool Bars
38-Foot
with Flex Drop Hoses
with Disc Cultivators
with Sweep Injectors
Manure Distributor
with Deflectors
with S-Tine Cultivators
with Discs Incorporators
Folding Ends Options
with Hydraulic Discs

Manure Separators
Overview of the Systems
2 Roller Press 72″ Long
Liquid Level Regulator
Plumbin Schematic and Dimensions
5 Roller Press 72″ Long
Liquid Manure Dewaterer
Plumbing Schematic and Dimensions
Barn Equipment
Free Stalls
Tie Stalls
Pens and Mini-Pens
Feed-Through Fronts
Gates
Accessories
Free Stalls Cleaner Systems
Free Stall Cleaner with Cable
Free Stall Cleaner with Chain
Hydraulic

Underground Manure Pumps
Magnum
Futuro
Electromix System
Power Unit
Evacuation Line
Electric Pumps
3″ Hog Manure
3″ High Pressure
4″ Hog Manure
4″ Dairy Liquid

Vertical Pumps
Agi-Pompe Vertical
Super Pump
Loading Pip
Articulated Pumps
Agi-Pompe
Super Pump
Loading Pipe
Lagoon Pumps
Agi-Pompe Lagoon
Super Pump Lagoon
Loading Pipe Lagoon

Agitators

Liquid Manure Spreaders
EL48 Directional
EL66
Truck Mount
EL54
EL84

Tool Bars
38-Foot
with Flex Drop Hoses
with Disc Cultivators
with Sweep Injectors
Manure Distributor
with Deflectors
with S-Tine Cultivators
with Discs Incorporators
Folding Ends Options
with Hydraulic Discs

Manure Separators
Overview of the Systems
2 Roller Press 72″ Long
Liquid Level Regulator
Plumbin Schematic and Dimensions
5 Roller Press 72″ Long
Liquid Manure Dewaterer
Plumbing Schematic and Dimensions